TJDC have teamed up with Gill from ICatcha for a take on concepts centred around summer. The collaboration comes as visual merchandisers
turn to bright and bold to reflect the nations optimistic mood as we finally head out into the world following a very long lockdown.
With over 25 years in the industry, Gill has gained experience working as a display manager for the like of Wongs Jewellers and David M Robinson. More
recently she set up ICatcha Design & Display, where she works with clients to create standards of excellence in visual merchandising.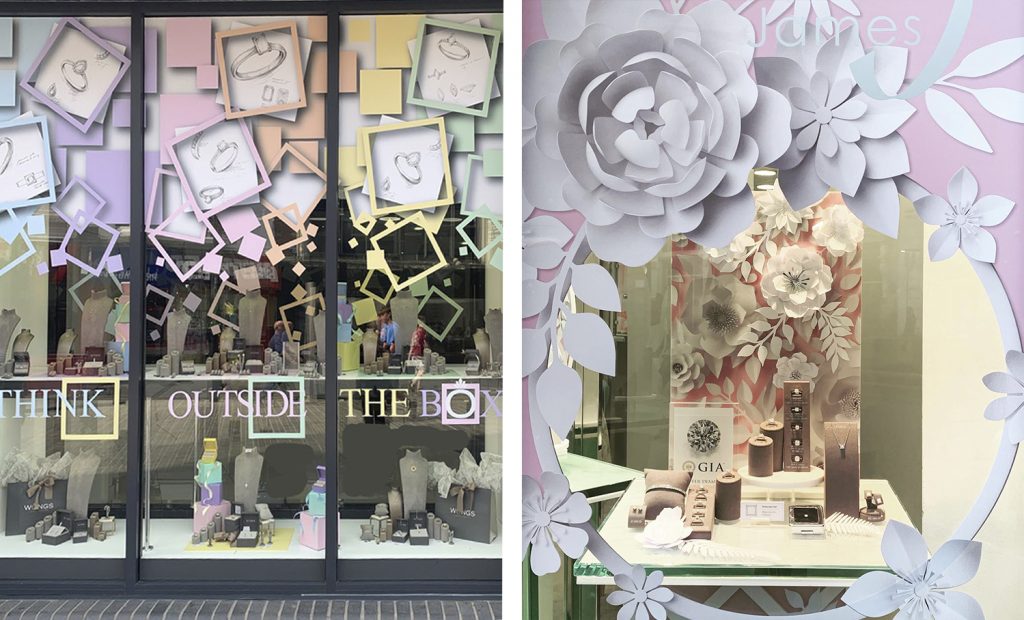 (Window Installations by Gill for Wongs Jewellers and Christopher James)
Combining Gill's creativity with TJDC's extensive range and visual merchandising expertise, this was a match made in heaven! Offering the UK's largest stock
holding of displays, we provide VM gurus with the tools to let their creativity run wild! Gill's exceptional work is a perfect example of what can be achieved
with our versatile off-the-shelf display and creative thinking. Discover 4 inspiring summer stories encapsulated in our metal cube collection.
Blush Pink Lust
Sweet dreams are made of these. Blush pink suede is coupled with a blossoming of
paper flowers, which sit on a geometric backdrop for a contemporary twist.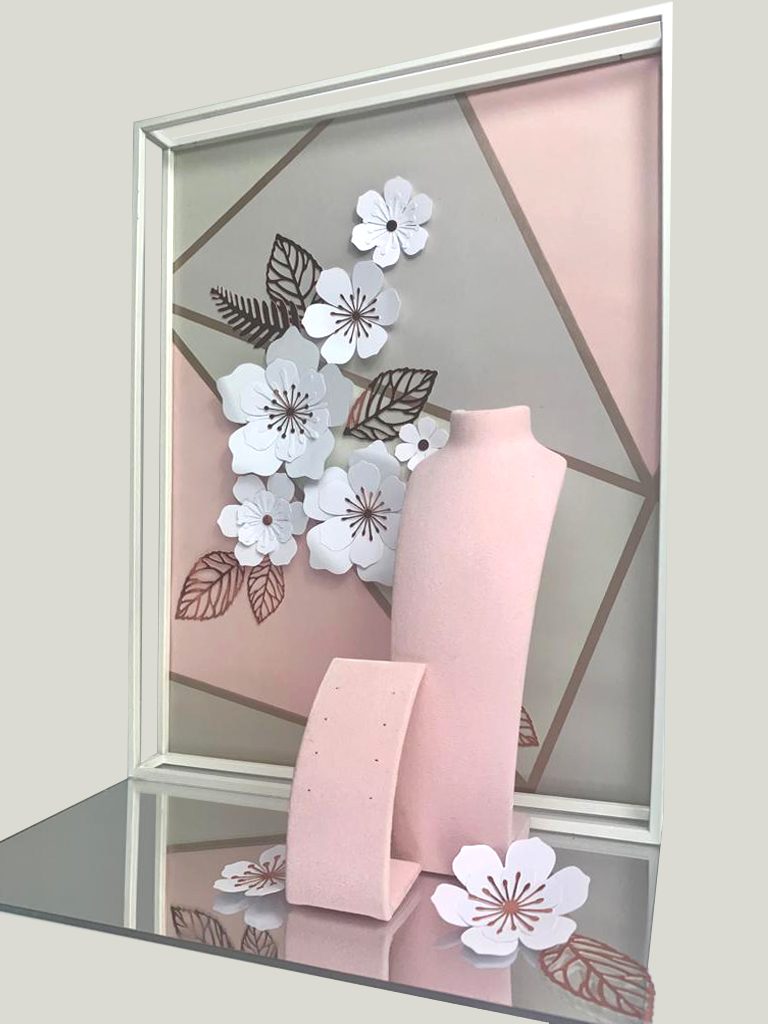 Daisy Delight
Delicate paper daisies offset against sky blue suede creates this refreshing look, its
romantic appeal would be the perfect backdrop for a bridal-focused display.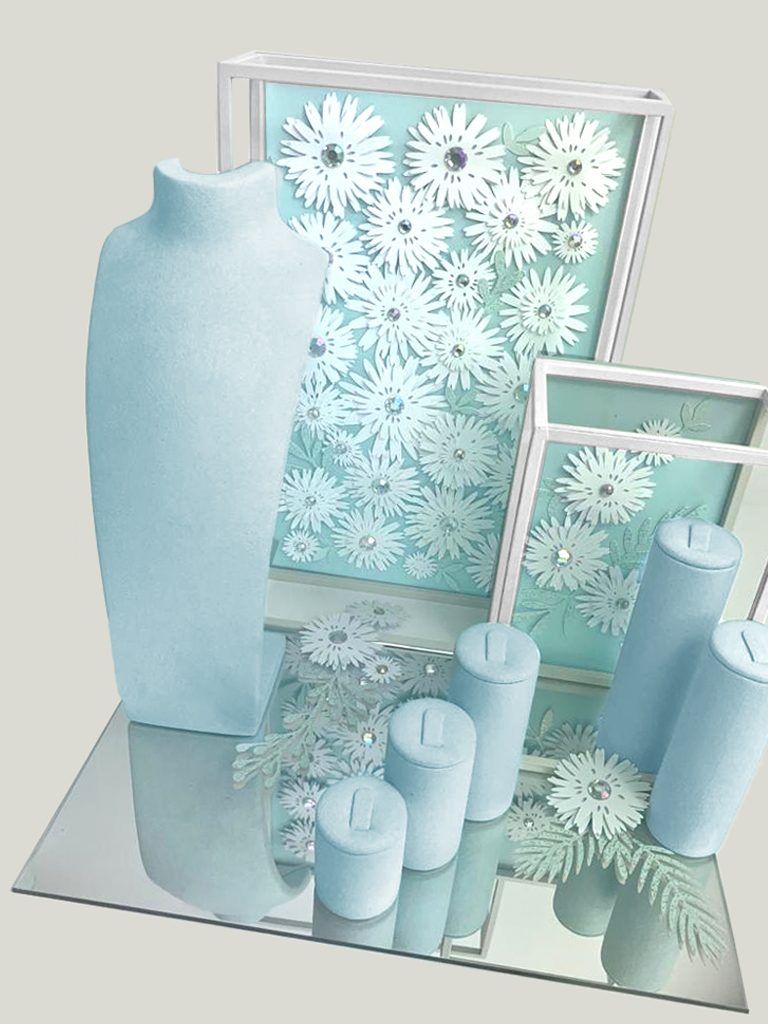 Golden Coastal Charm
Natural suede is coupled with sand and seashells to create a striking seaside setting. Adorned
with gold leaf and treasures from the sea, this display is the perfect summer dream.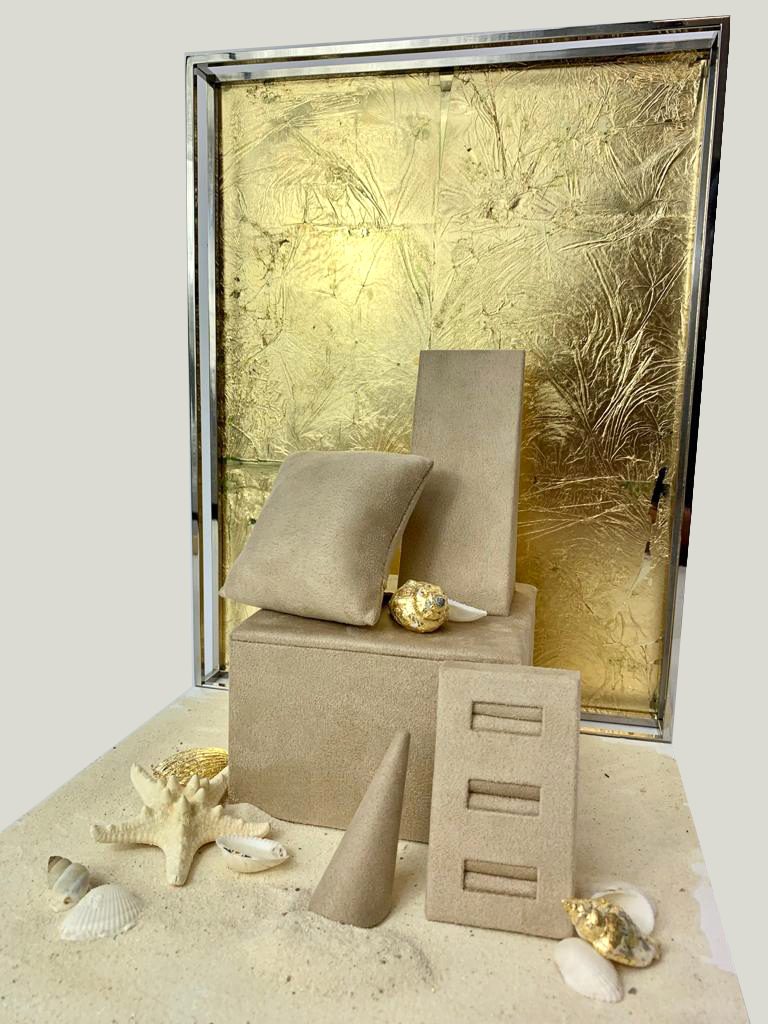 Deep Blue
With a focus on sky blue suede and an artistic wave illustration, this display takes us to the depths
of the ocean. Chrome risers and pearly shells sits on top of a mirrored base for extra depth and sheen.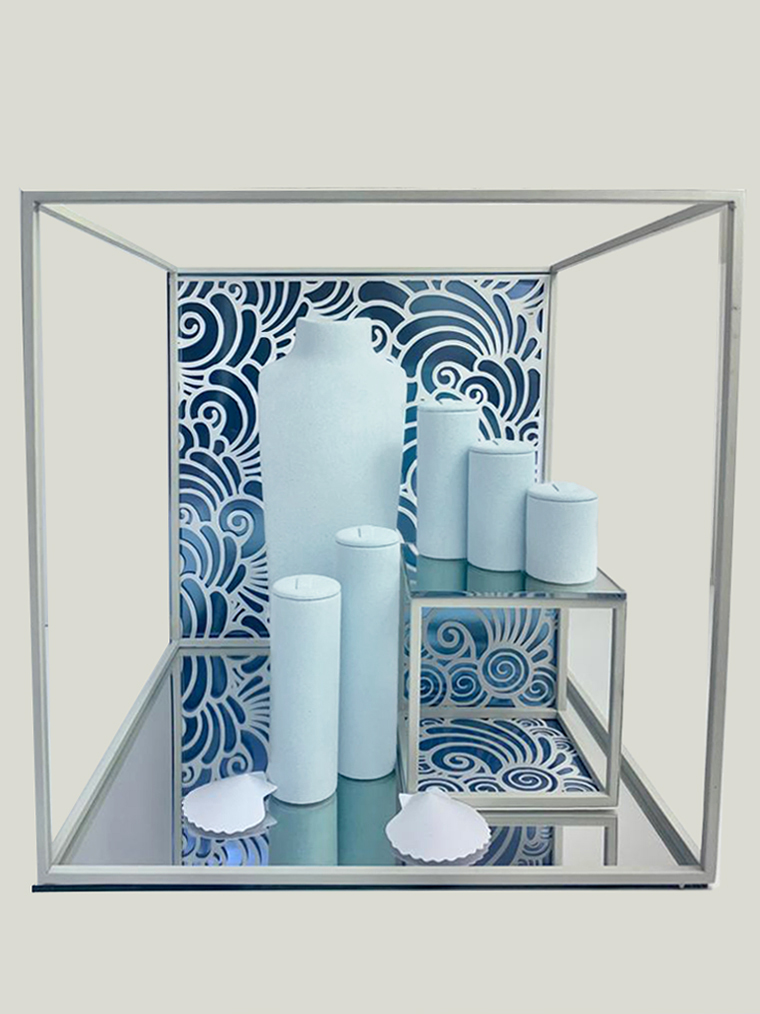 Want to create something unique? Get in touch!
TJDC : [email protected]
Icatcha : [email protected]