With Valentine's day less than a week away we've been inspired by all things red and black; a colour pairing as daring as it is timeless. Combining all things high drama and uber luxury – no two colours create an extraordinary clash like red and black.
Red is the most striking color on the spectrum, constantly in motion and demanding recognition. Black is powerful, famously versatile, and eternally fashionable, bring it together with a vivacious dose of red and the outcome is appealing in every way.
Though associated with passion,romance and lust, this colour combo extends well beyond Valentine's Day. Synonymous with high end, black and red is quintessential to some of the world's most luxury brands.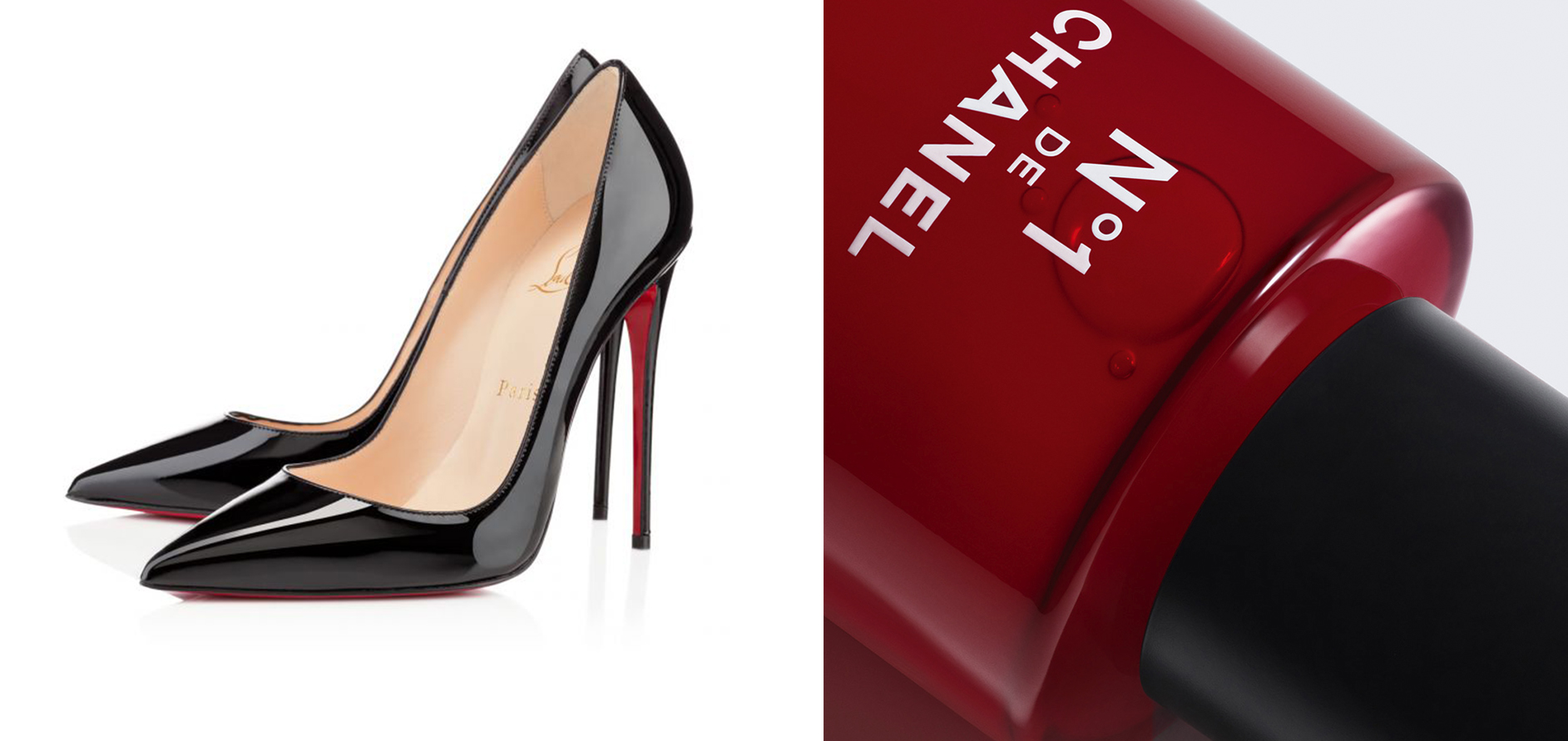 Favoured by the likes of Chanel and Dolce & Gabbana, red and black is the fashion industry's most dramatic dress code. A colour combination renowned shoe brand, Christian Louboutin knows better than most thanks to its signature red lacquered sole. The Christian Louboutin Pigalle black heel with a flash of red is singularly impactful, and undeniably classic.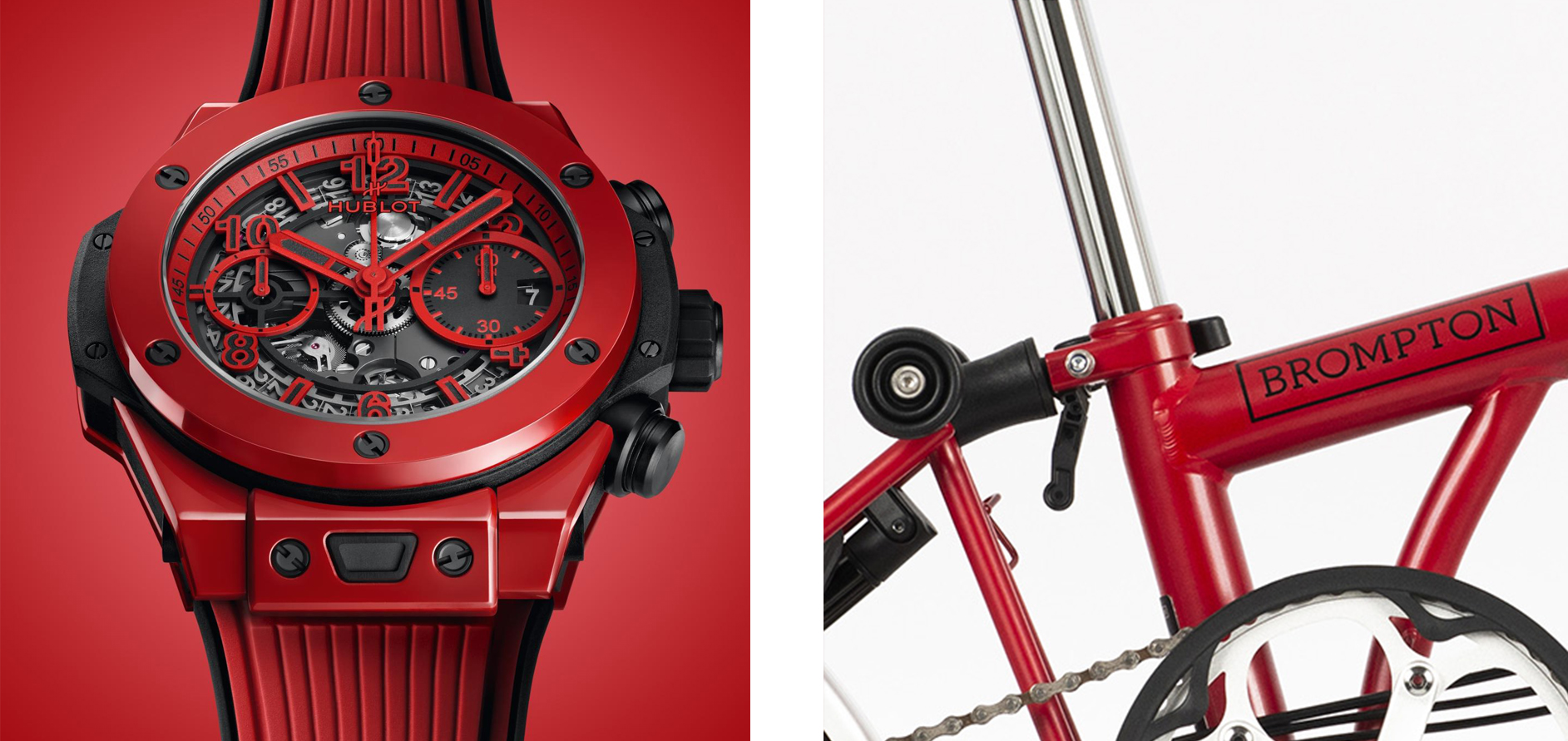 In the jewellery industry red and black's refining effect is put to use by swiss watchmaker Hublot. Appropriately named "Red Magic", Hublo's Unico watch is reimagined in the perfect contrast. The beauty of red and black is that it can be seductive as well as restrained. British bike brand Brompton, have painted their famous folding bike in a traffic-stopping red with striking black details - the definitin of classic meets contemporray.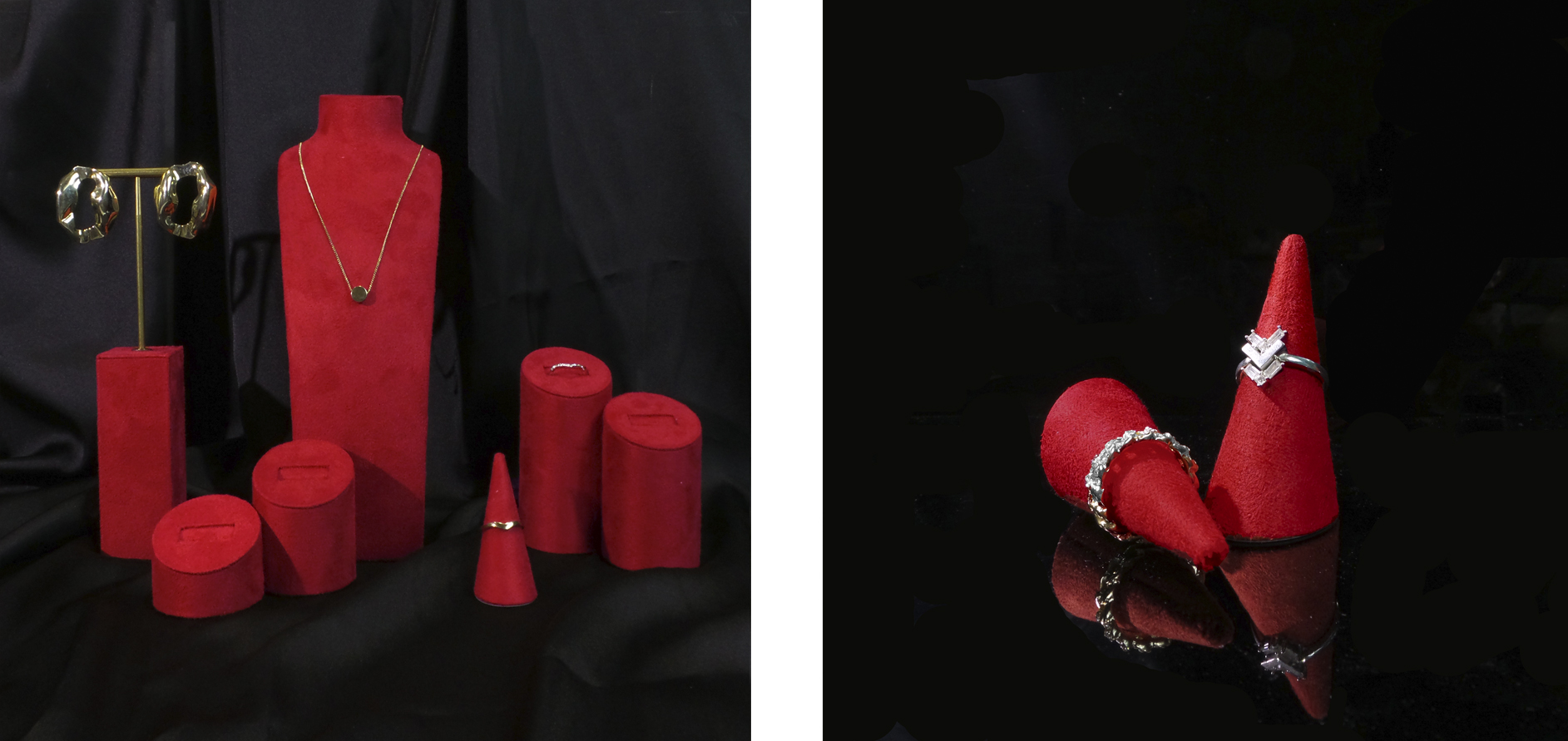 Whatever your intent, pairing our scarlet red collection with black is guaranteed to create a visual marketing focal point. Try using a black backdrop to emphasize the intensity of red, or frame a product with black metal cubes.
Red and black is simply impossible to ignore and definitely has the staying power to capture our attention for Valentines and beyond. For more ideas that celebrate this iconic colour clash head over to our Pinterest.