A contemporary approach that seeks to combine functionality with beauty, RAW is a trend here to stay.
Featuring qualities that nod to the mid-century modern trends of Bauhaus and Nordic design, this distinct pared-back styling is presented through earthy materials, simple lines and geometric shapes.
The colour palette is limited with a focus on neutral tones such as muted grey, soft dusky pink and matt white. Though the colour is minimal, texture is amplified through the use of concrete.
From architecture to interior to retail, it extends to all areas of design. Stores by designer footwear brand ASH, and contemporary fashion brand Icicle, are heavily influenced by this trend. These amazing retail spaces feature curving concrete surfaces against a backdrop of neutral tones.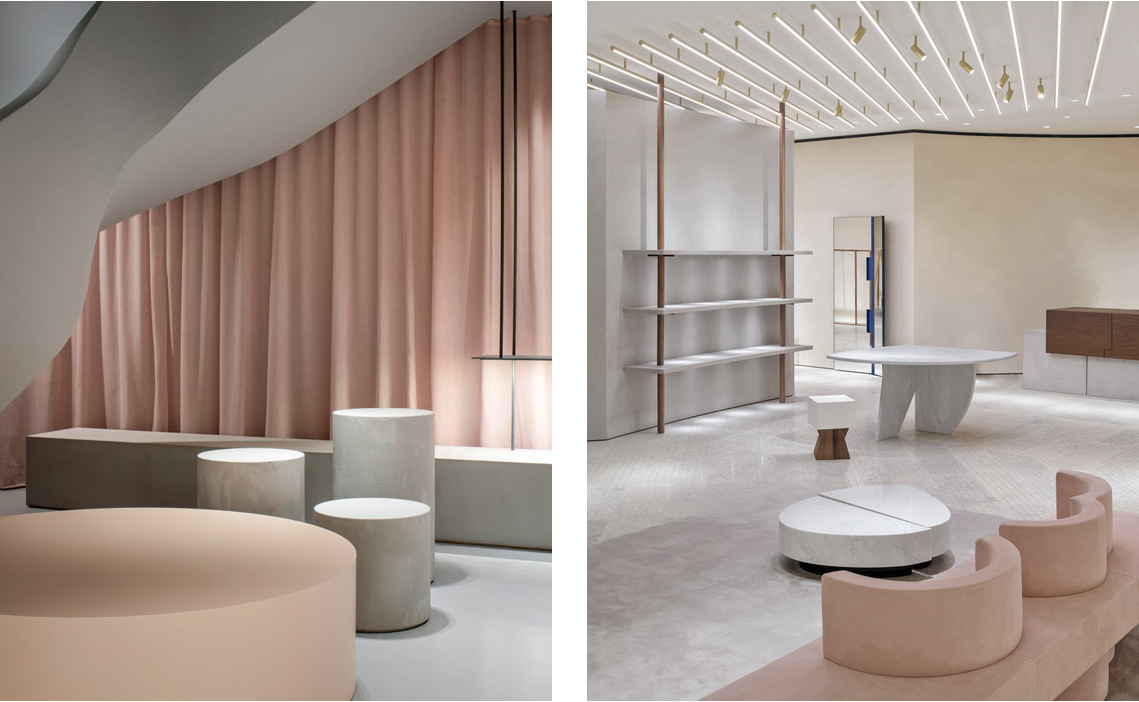 How can you bring this look into your displays?
With off-the-shelf display in a range of unique materials, retailers can put their own creative take on this trend. The key to getting it spot on is simplicity — after all a less is more approach allows for products to take centre stage. Materials rooted in this look are concrete and metal, think raw and minimal. Pink and grey concrete display with brushed metal is a surprisingly perfect pairing and creates powerful contemporary impact.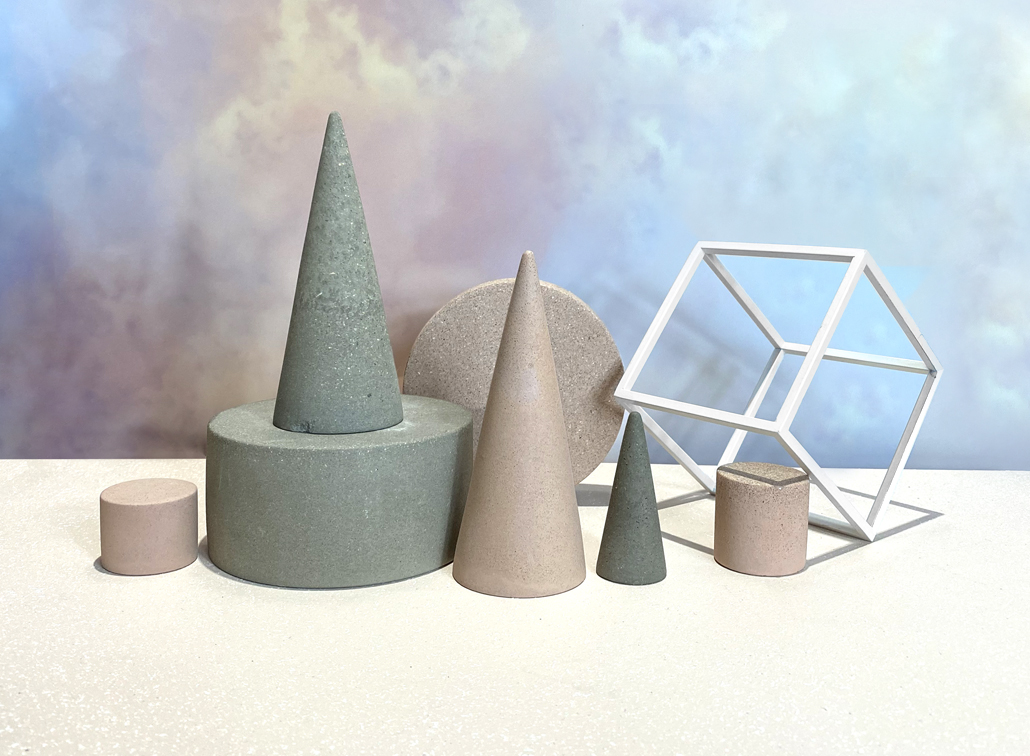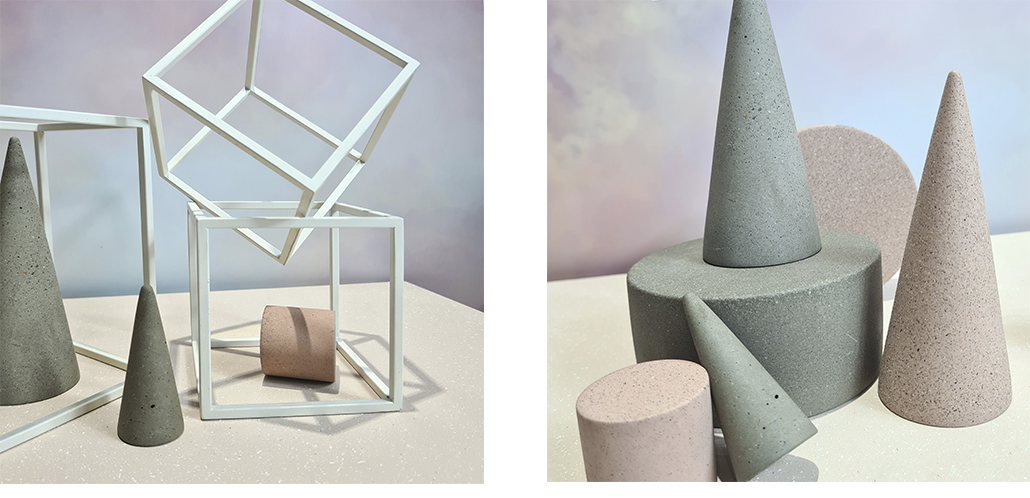 The look works in a range of retail environments. Bringing together muted colours and minimalist materials, it strips back the unnecessary to highlight the beauty of any product.