For retailers, it can be tricky to strike the perfect balance between creating an inviting space while also maximising it to showcase a full range of products. But with the right tools, even the tightest of spaces can offer a treasure trove of creativity and capture shoppers imagination.
Utilise your retail space to its fullest with our new table-top showcases. Available in two versatile sizes, these plug-and-play showcases enable you to create store layouts without the logistical challenges of larger cabinets. Straight out of the box and into your store, drop them onto any flat surface: pod, console, table or counter and let your creative flair do the rest.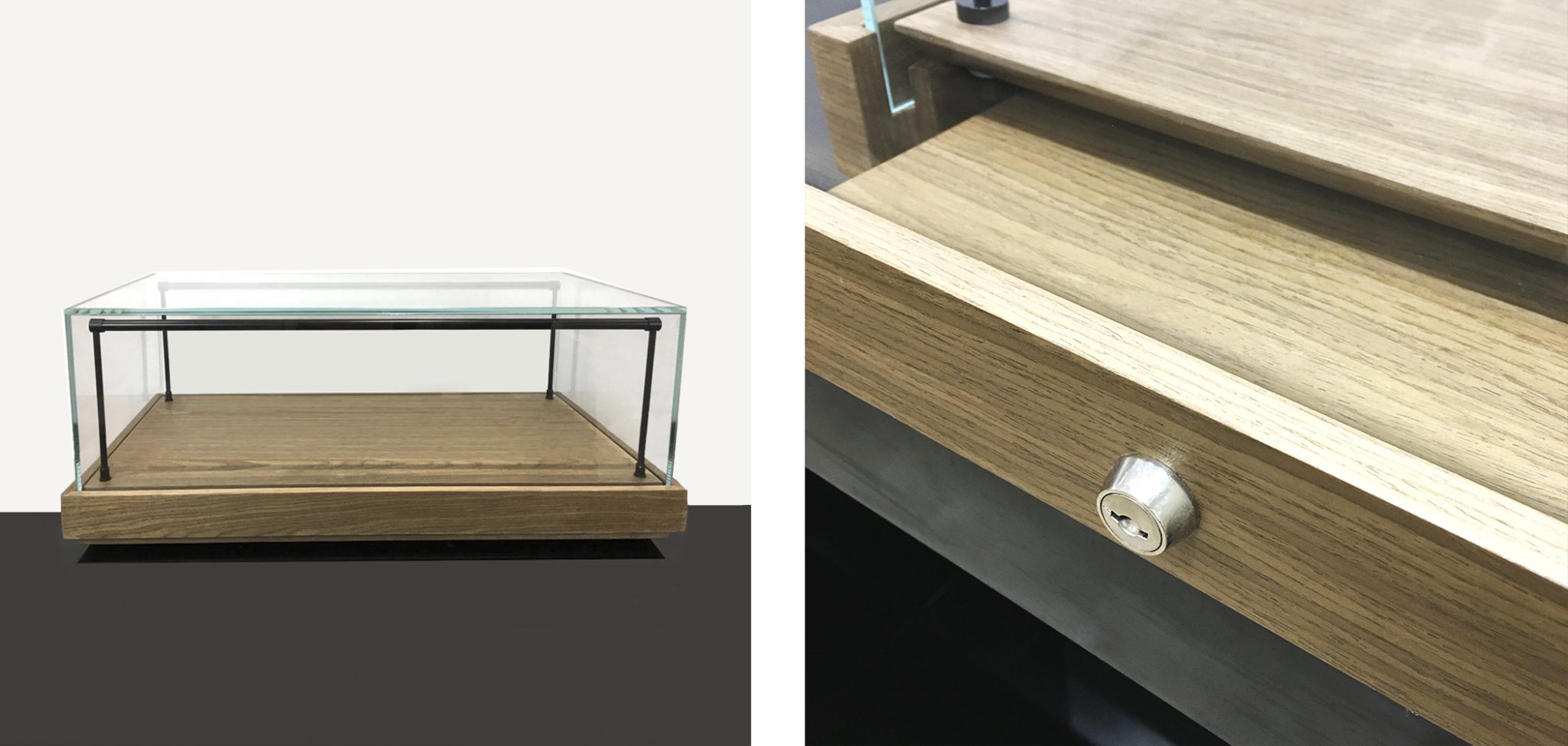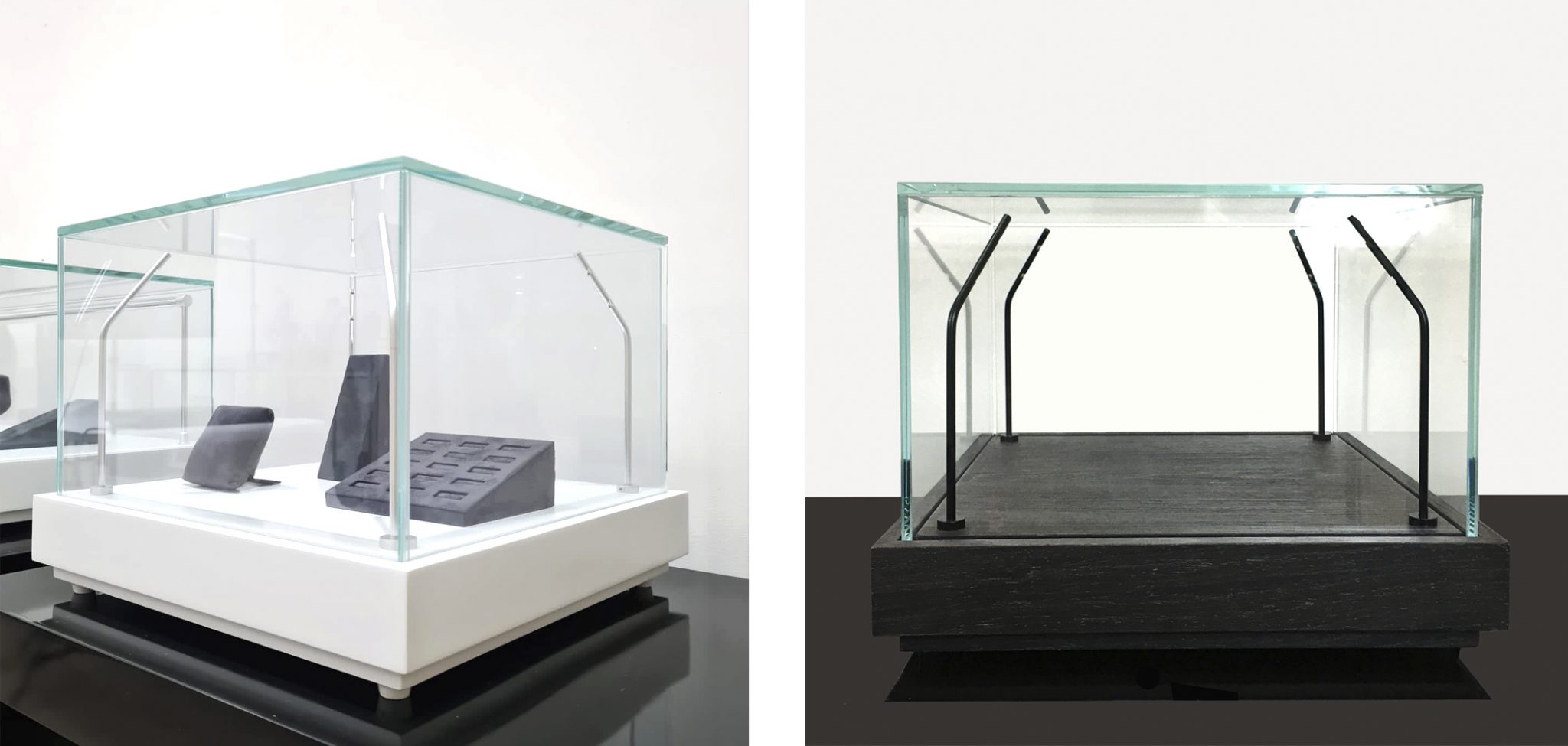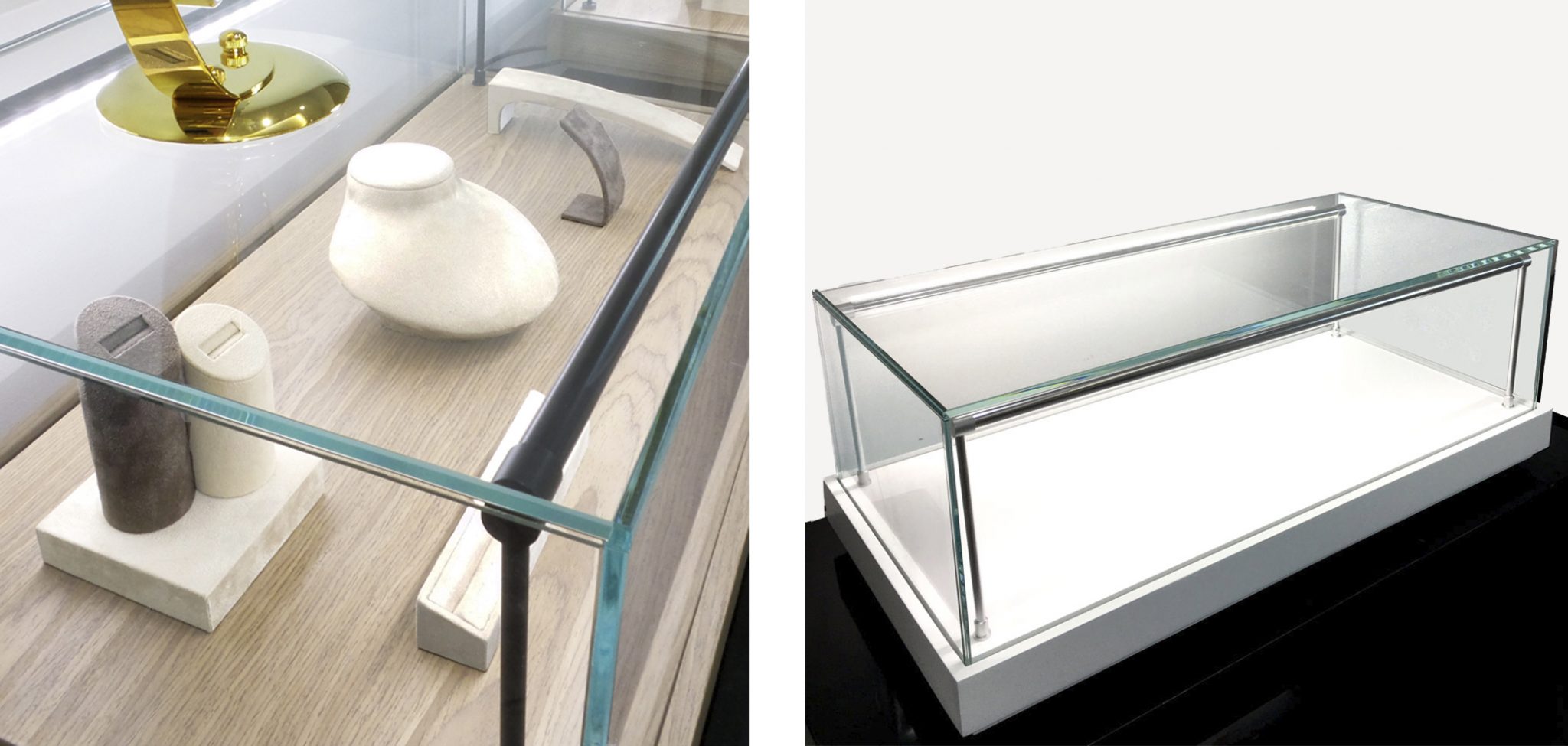 Brightly illuminated with 6000k LED lighting to maximise product visibility, these cabinets are made from luxurious real wood veneer and ultra-clear glass. Featuring a hidden switch and secure lock, they are ideal for higher value items that require a luxurious setting.
You can now reclaim every nook and cranny to fashion your very own luxury boutique environment. Merging shop-in-shop experience with traditional retail to easily reinvent your space by creating pocket focal points that will spark interest in your customer journey. Convey your story with a well-thought-out scheme, shop our extensive display range to seamlessly incorporate the perfect tones and let your products do the rest.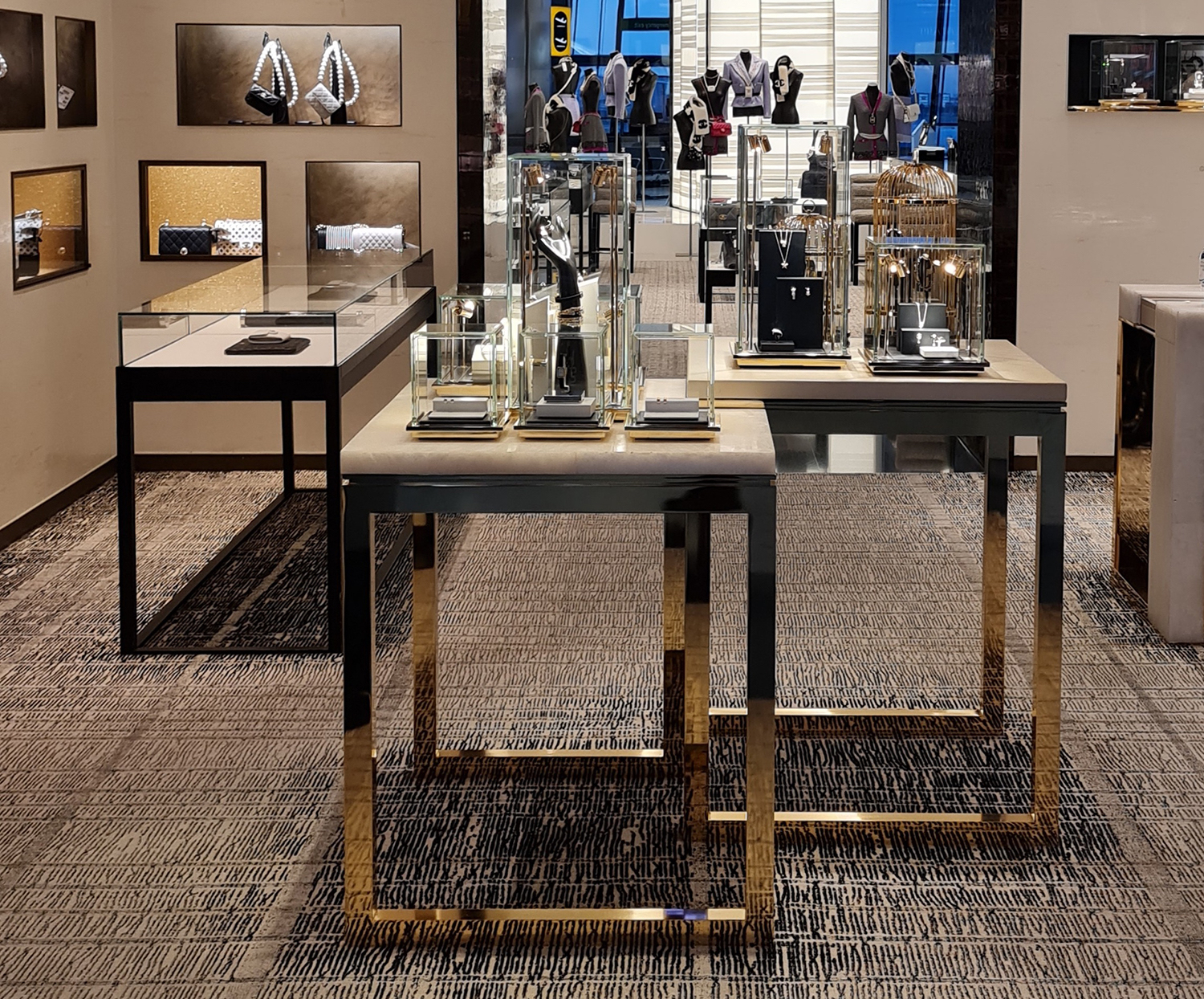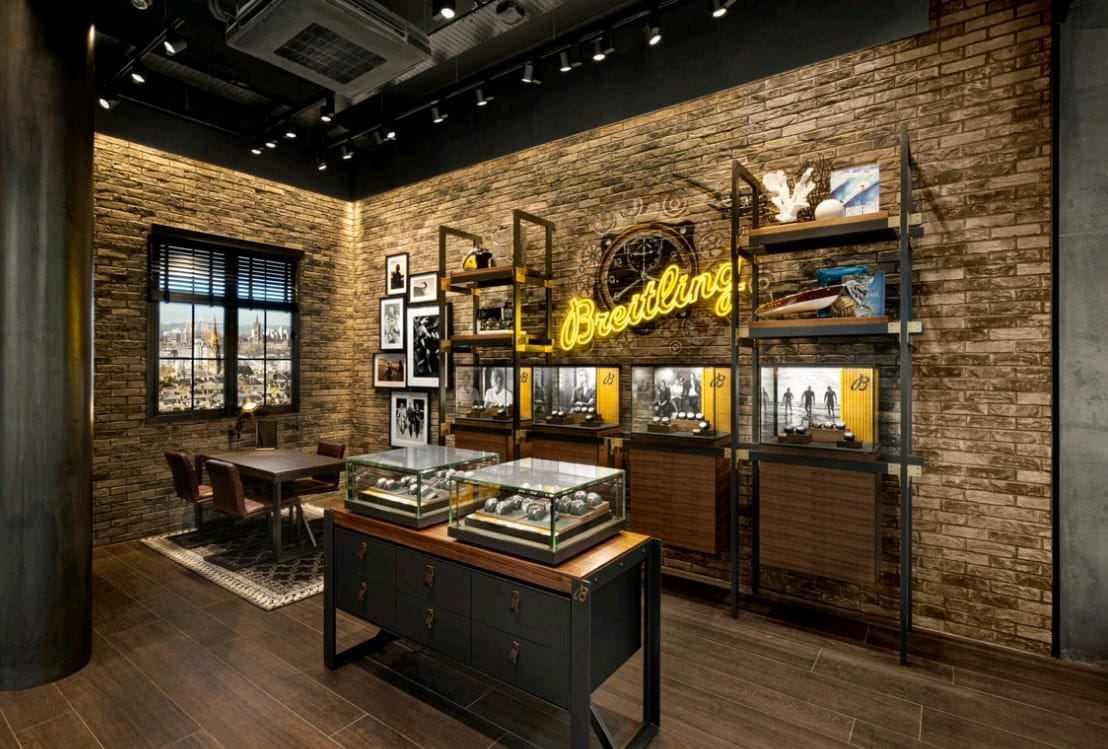 The display possibilities of the table-top solution are limitless, simply look to the most prestigious names in the jewellery, watches and accessories industry. Above we take a look at Breitling new store in Edinburgh and Chanel in Heathrow Airport. On the cover picture, we feature the brand new Pre Owned Watches corner in the Bucherer London Flagship.
In stock with UK next day delivery.
Ready to create something unique? Shop the full range.
For more retail inspiration, sign up to our newsletter/follow TJDC on Pinterest.
Thanks!