With wedding season back in full swing, summer heralds an increased demand in bridal jewellery. With hundreds of couples desperate to tie the knot sales opportunities are bigger than ever before, and momentum is likely to extend well into autumn and beyond. Here is our checklist on how to create an enticing window display to ensure that you capitalise on this awaited wedding season surge.
1. Colour & texture
The first element is the need for a display scheme that speaks to the customers imagination, from shimmery silk to soft suede choosing the right palette sets the mood for the rest of your jewellery display. We've tapped into a few of our favourites to help inspire the perfect wedding themed display
Delivering romantic appeal and silky texture, our warm white and blush shimmery silk will always elevate a display and keep it feeling chic, fresh and sophisticated. For something more subtle yet on trend, consider natural suede, a neutral hue that exudes elegance without compromising on luxury.
Render the two looks to create a demure display but no less captivating.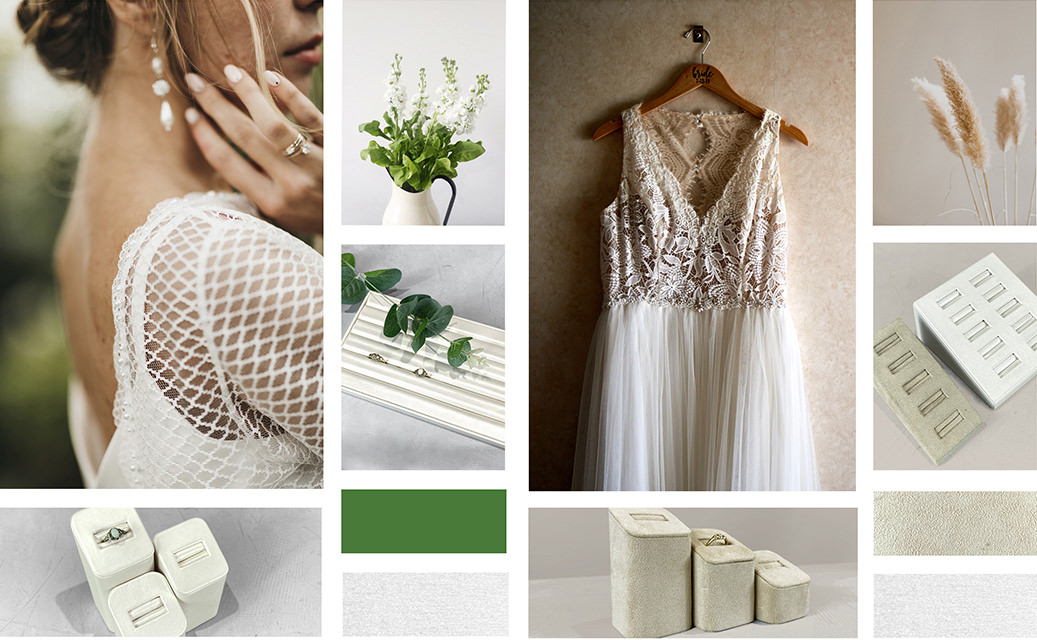 2. A floral touch
Capturing the magic of that special day means creating a display made of emotions – of stories. Draw on elements associated with romance – and what's more romantic than an array of beautiful florals. To create that fairy-tail wedding vibe pair shimmer white, vintage pink or natural suede with soft-toned bridal blooms. From exterior to interior, drop, drape, or strategically place to enhance your sparkle.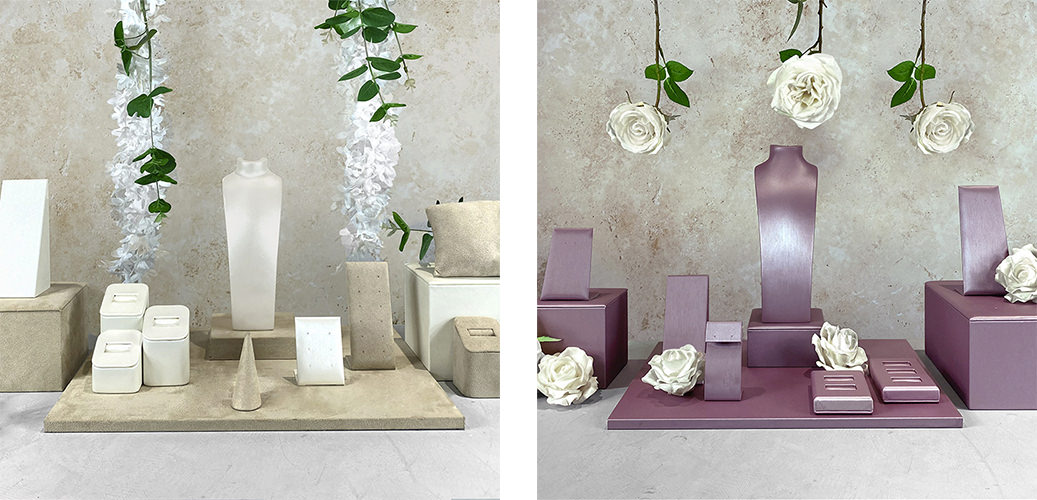 3. Visuals
Imagery is key for communicating and creating a highly visual shopping experience, to draw customers in, evoke emotion and tell stories. Consider wedding imagery to captivate customers hearts and make them feel part of the story. Display your visuals with elegance and ease in our metal display frames which effortlessly form as part of the decor.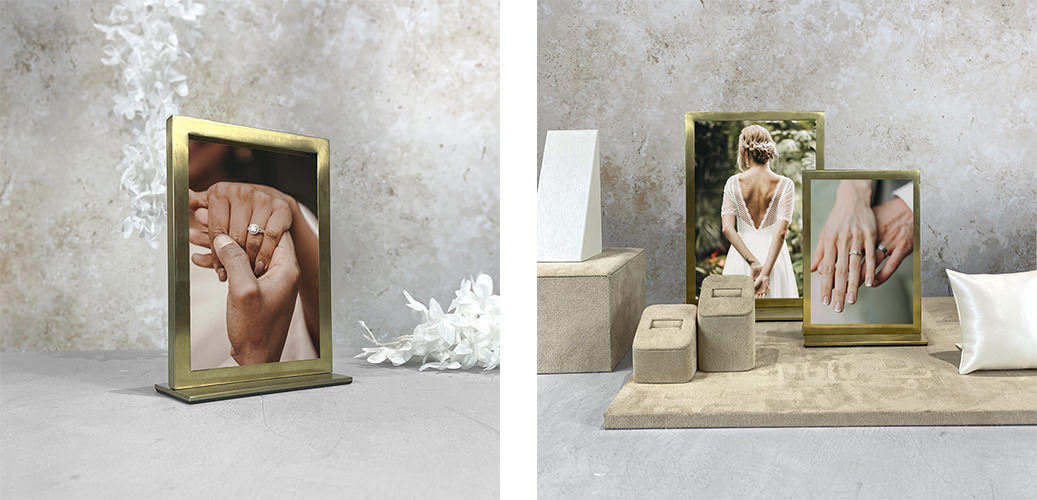 4. Perfect packaging
The diamond may be the focal point of purchase, but the packaging that it's presented in is all part of creating that luxury shopping experience. With a hi-gloss wooden finish and plush suede interior our premium jewellery boxes are available from stock and can be branded in-house.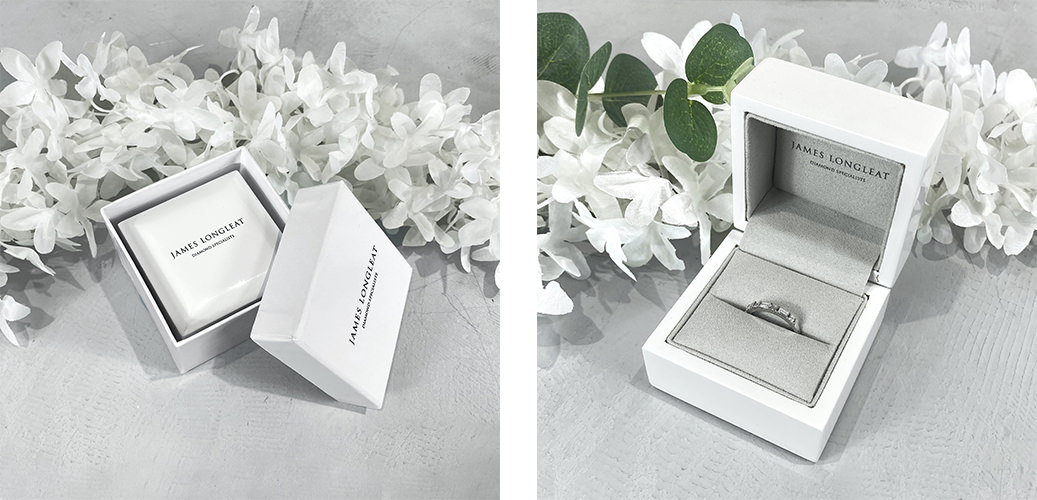 By weaving together these various elements you create a focal wedding display that targets this all-important market.