The more consistent your visual identity is throughout your store the easier it is for customers to connect with your brand. TJDC helps you create striking displays that truly reflect your brand. Take a look at some of our clients who have established powerful brand identities through visual display.
The Alkemistry

Founded by Kirstie Gibbs in 2015, The Alkemistry is an empowering brand that celebrates brilliant female designers across the world. Designed for discerning shoppers, their stand-alone store in Covent Garden is a refined space where lighting is nothing short of a masterpiece. Selecting materials that cleverly play with the light such as frosted acrylic, shimmery silk and brass details brings the perfect finishing touches to this display. A clever scheme carried across the other brand's locations in Harvey Nichols and Selfridges.
What our customers say...

"For The Alkemistry we want our jewellery to be what catches the customers eye so we deliberately use display props which blend into our store them and keep it clean and simple." - Kirstie Gibbs, Founder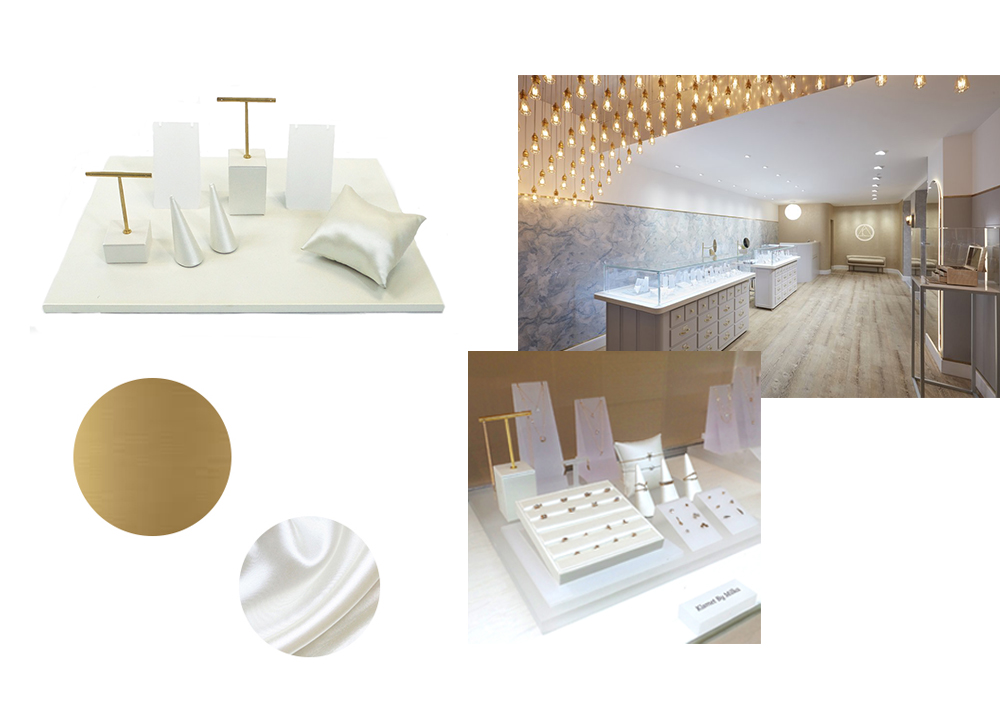 Browns Fashion

Having introduced many now-famous fashion brands into the industry, Browns fashion are defined by their innovative and pioneering spirit. Their refined identity is instantly recognised throughout their multi-brand boutiques, with each space boasting a black and white monochrome palette to enable their extravagant designer collections to shine in all their glory. Set to open their new flagship in Mayfair this summer, the store will also celebrate 50 years in business since first opening its doors in 1970. We look forward to seeing the four-floor space harness Browns iconic minimalist design approach and showcase fashion at its best!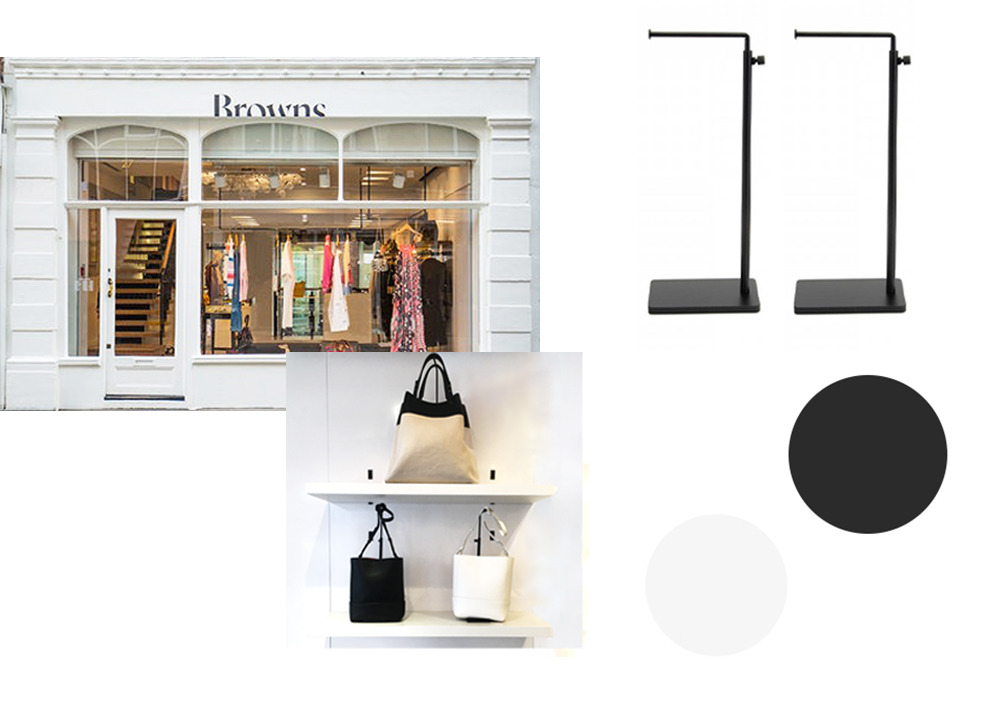 Tutti & Co

Producing jewellery, fashion accessories and lifestyle collections, Tutti & Co is a thriving design-led business with sensibility and glamour at its core. A soothing palette consisting of neutral tones and raw materials define their visual identity, a contemporary approach that is carried across all touch points of the business. Working with a number of stockists across the UK, fashion fixtures in brushed gold were an apparent display choice to compliment the mood and tone of the brand. To achieve brand recognition, fashion fixtures are completed with tone-on-tone branding.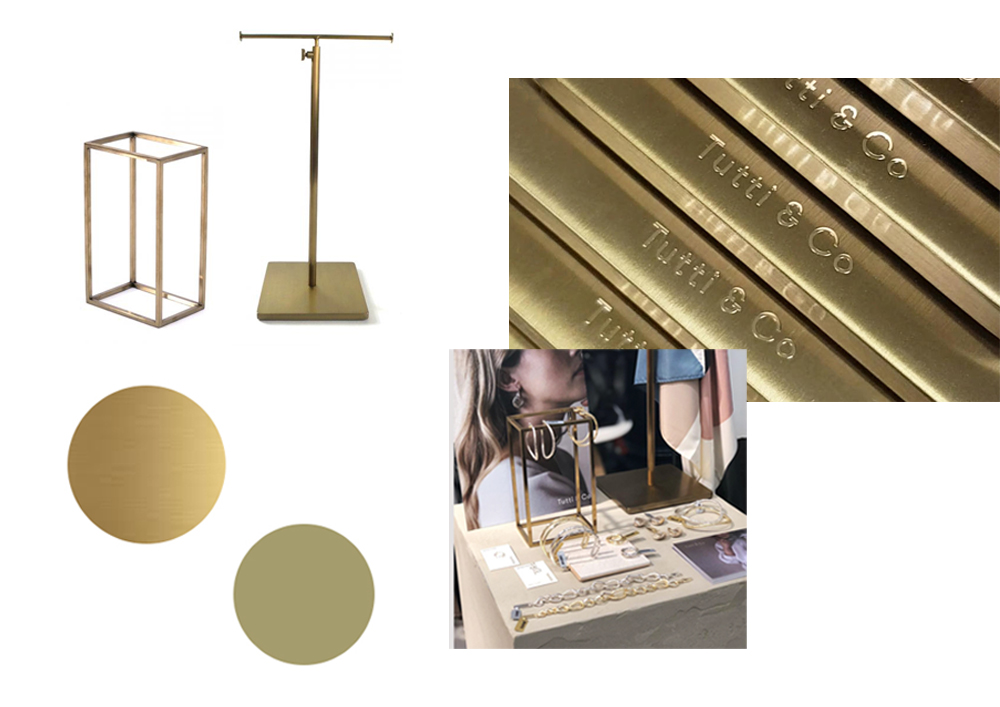 Swag Stores

Eminent for their quirky selection of fashion accessories and jewellery, Swag Stores have established a strong brand identity both online and offline. Situated in the heart of London's vibrant Shoreditch, their stand-alone boutique is the definition of pink heaven. Acting as a physical extension of the brand, the Instagram-worthy space is consistent with the visual language of its digital channels to create a holistic brand identity for their customers.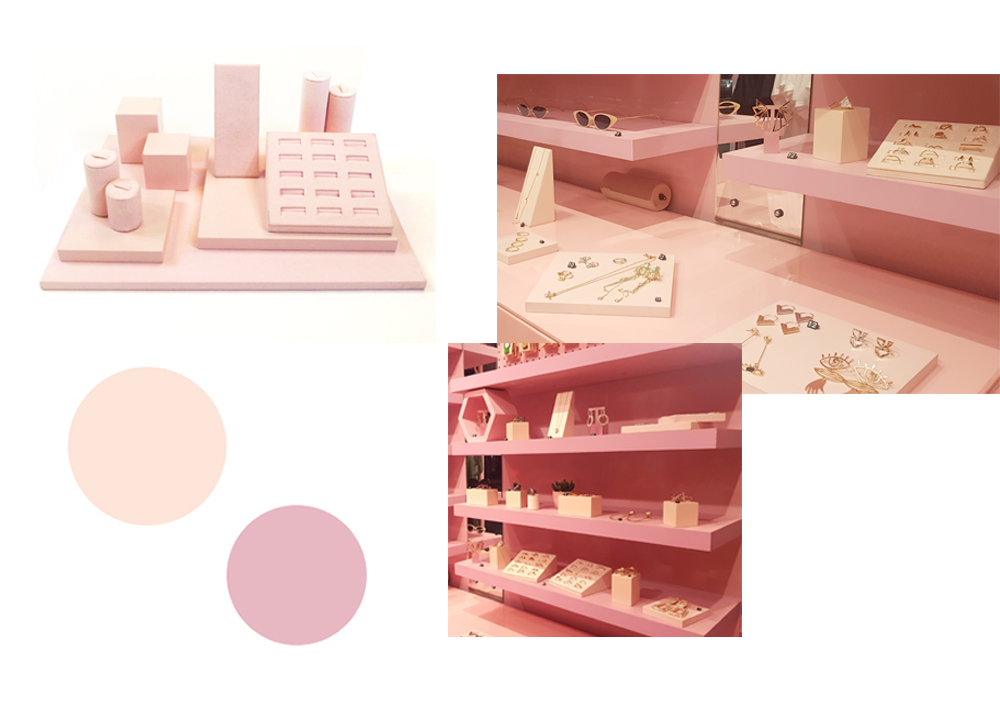 If these brands have inspired you to rethink your store's visual theme, check out our new inspirational Pinterest Boards to find a scheme that works for you, whatever your style might be.