As we count down to the most wonderful time of the year, TJDC have put together 5 festive displays to help fuel your Christmas creativity. Whether you're into minimalism, gold or glitter, these inspirational displays are guaranteed to bring a touch of seasonal charm to your store.
Lapland Retreat
Mini village houses transform this simple display into a festive, seasonal getaway. Created using a neutral palette it exudes cosiness and comfort. Characterized by its rustic and minimalist style, this scenic Scandinavian theme uses a mix of walnut wood and white fashion stands to create a snowy landscape look.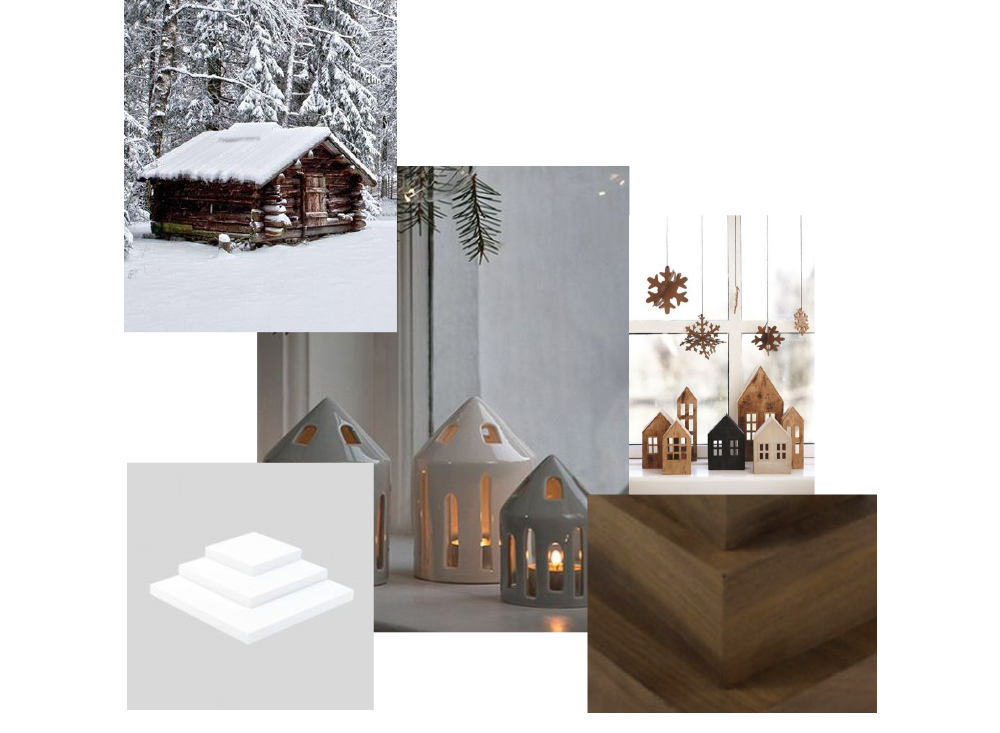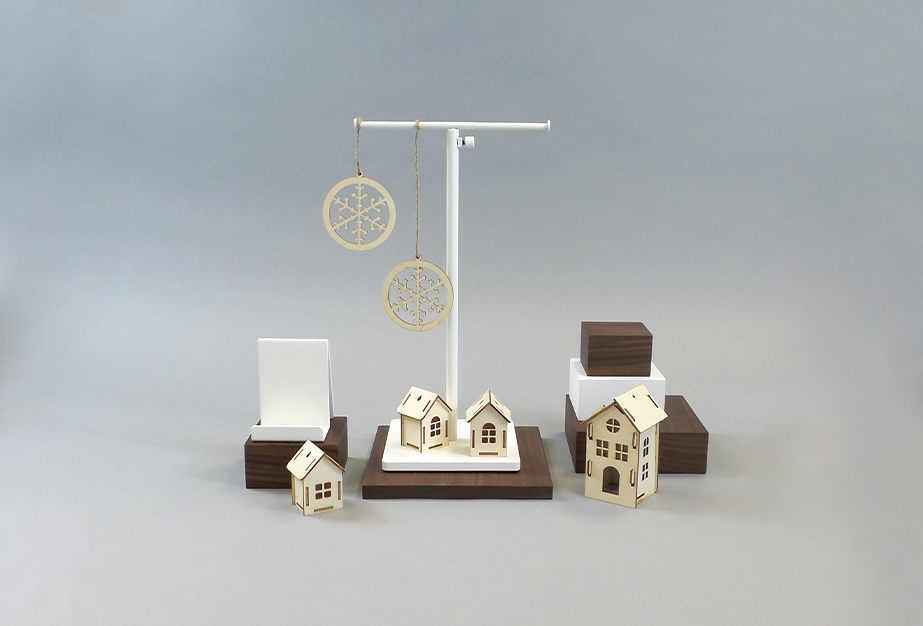 Starry Night
Capturing the enchantment of a starry night, navy and silver come together to create a dark yet mellow palette. A blend of baubles in midnight blue tribute the winter night sky, while polished chrome contrasted with shimmer silver emphasises the sparkle and splendor of the festive period.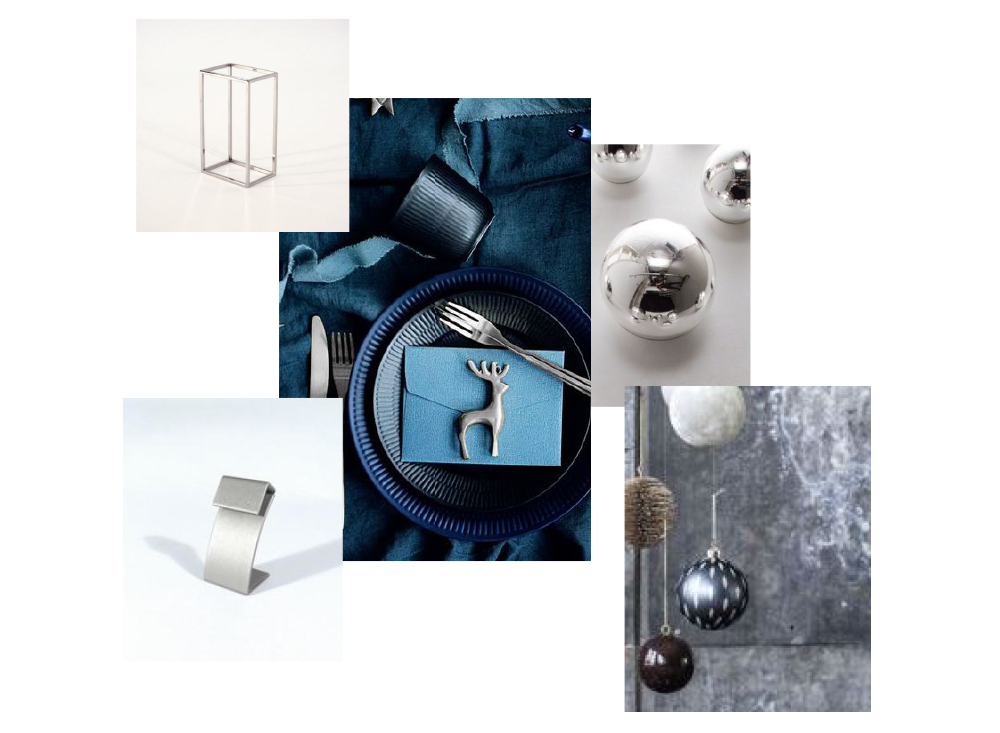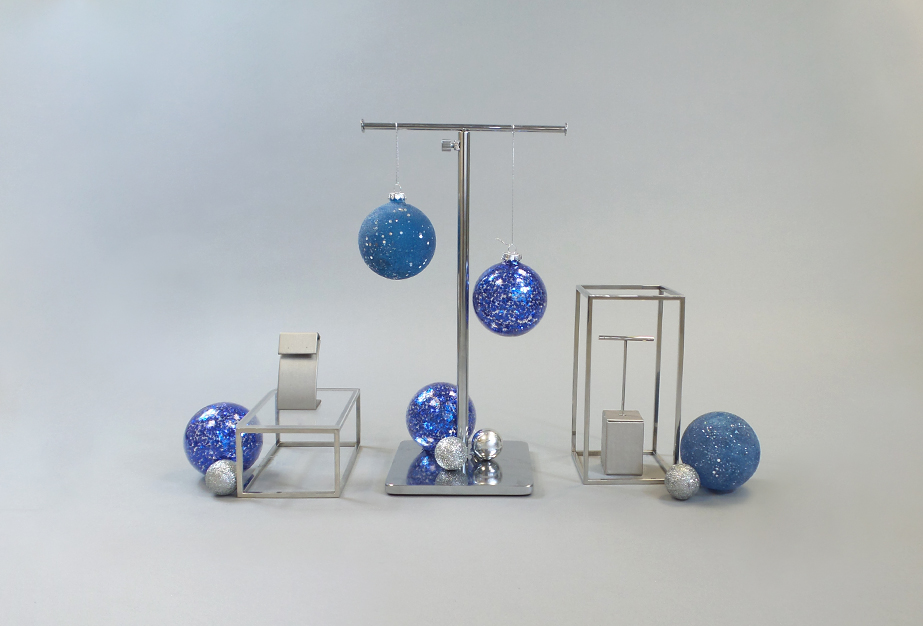 A Traditional Christmas
Drawing on a traditional Christmas palette, this display blends burgundy and green with accents of brushed gold. Soft suede is mixed with exquisite metal hues to bring a touch of holiday luxury. Completed with an elegant eucalyptus garland, and embellishments reminiscent of snow-covered pine cones for rustic refinement.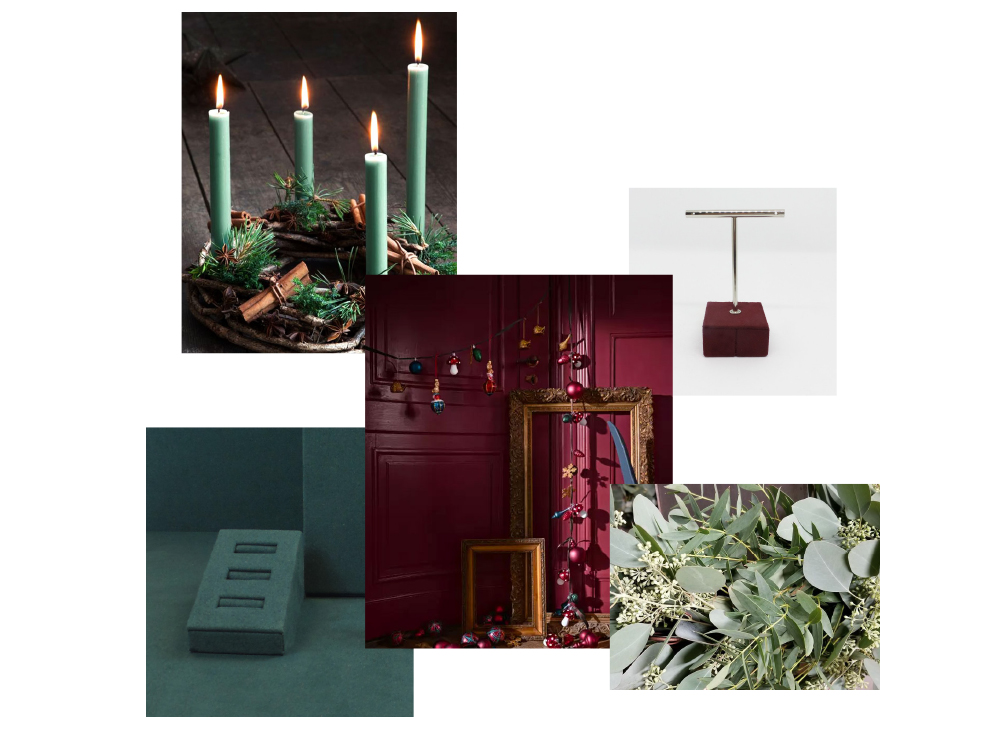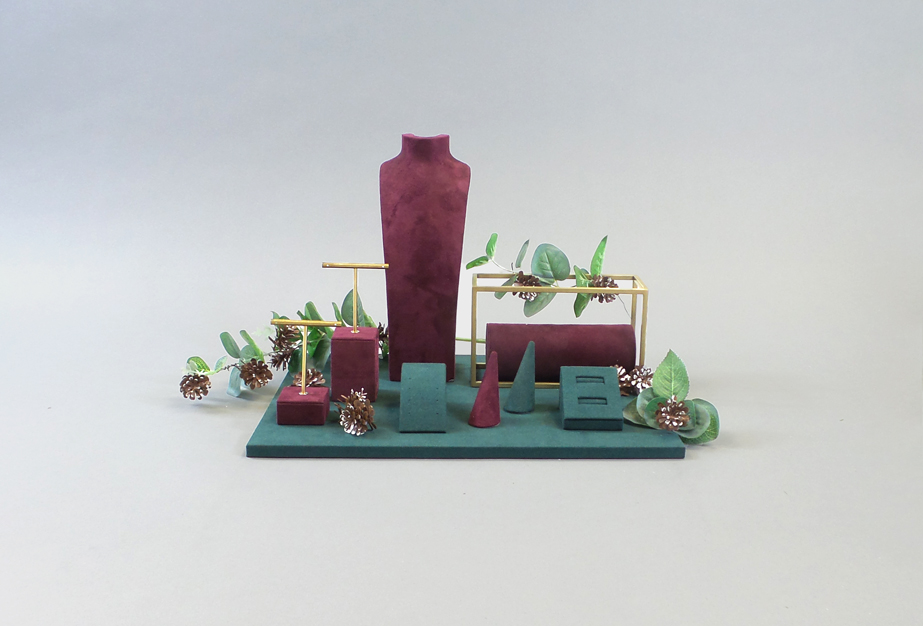 Icy Wonderland
The chill of fresh fallen snow is echoed in this icy theme. Sky blue suede is complimented with clear acrylic to create a tranquil winter wonderland, finished with icicles and frost coated branches to complete the look.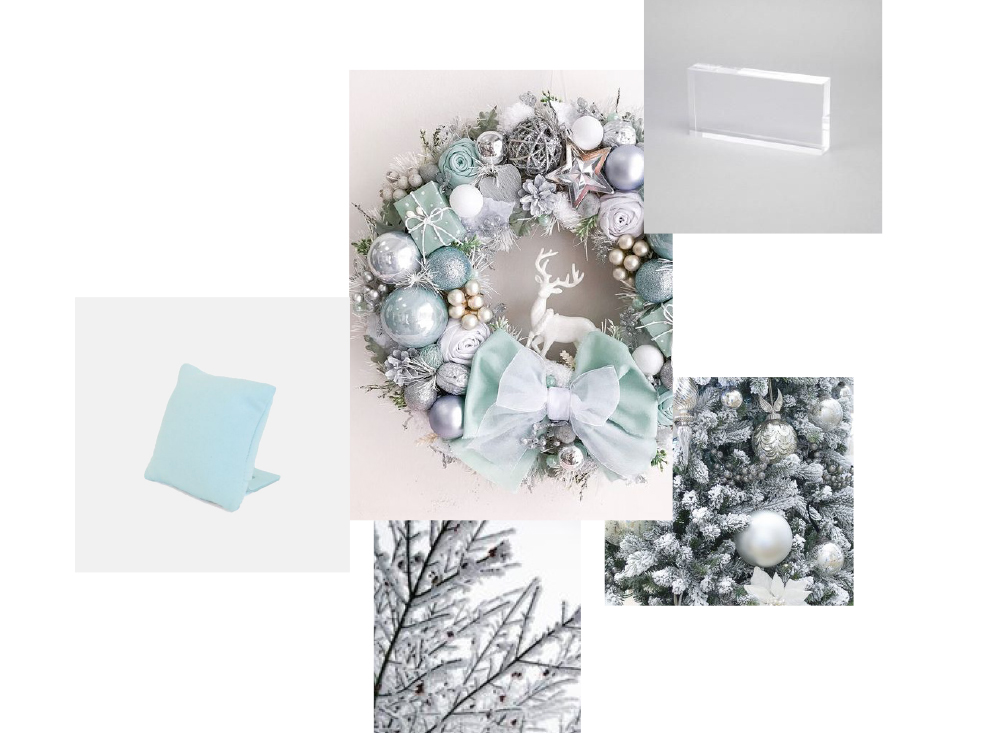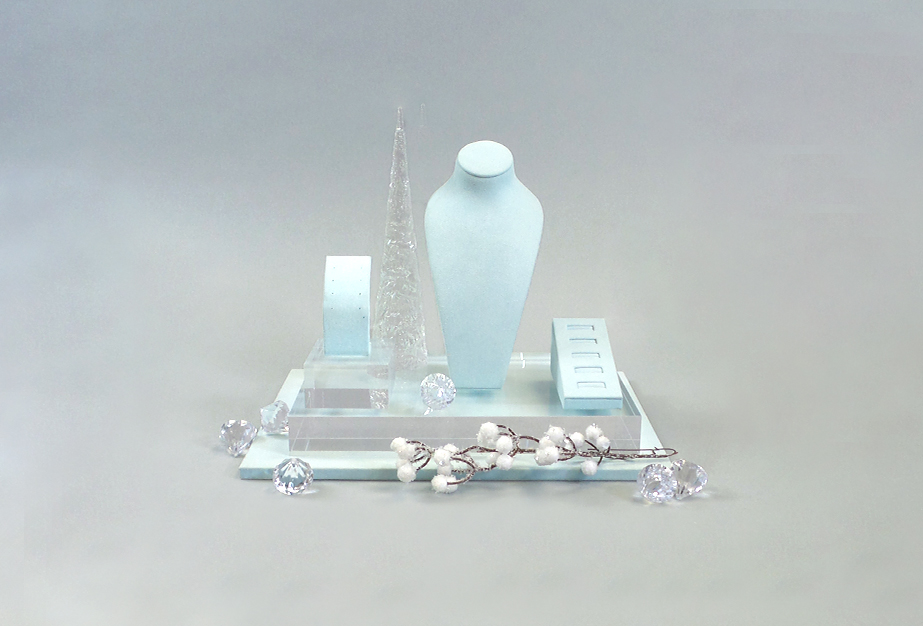 Glamorous Festivities
A mix of lux and glam is evident in this refined display. This season we're seeing a movement in gold, as Gill from Icatcha confirms! " I notice there is a definite colour theme running through most of my schemes....gold in all its gorgeous tones." In this glamorous display, brushed gold and gloss black are blended to create a sophisticated festive feel, and gold baubles covered in thick layers of glitter embellish the display for easy elegance.